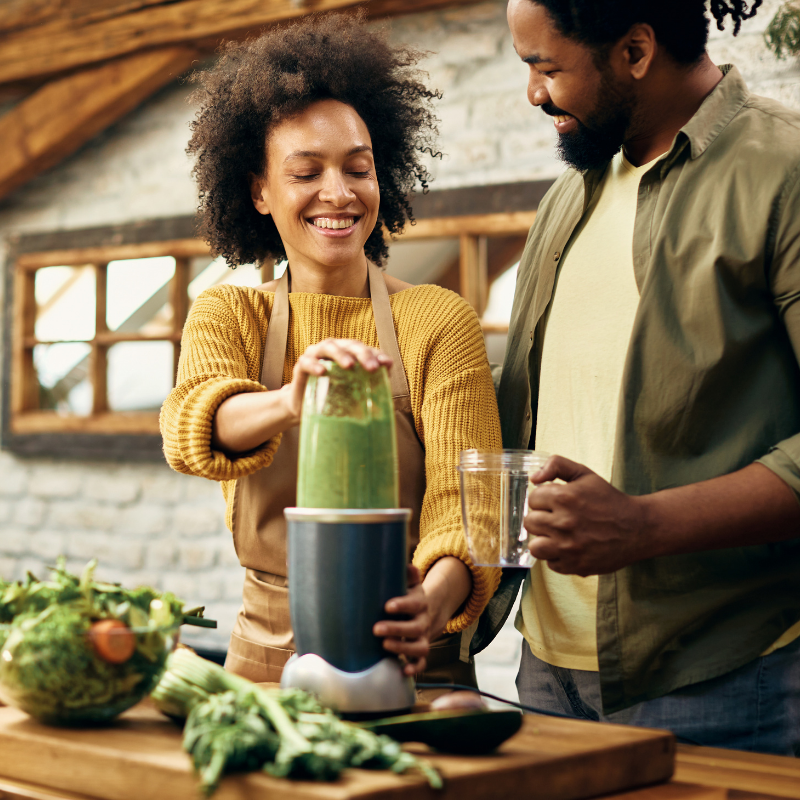 With all that is going on in the world today, starting your morning with something quick and nutritious is a perfect option to boost your immune system while packing in lots of fruits and vegetables in one very portable serving.
According to a recent study published in the National Institute of Health, intake of raw vegetables has been associated with better mental health.
This smoothie is filled with antioxidants and fiber from the berries, provides vitamin A and C and antioxidants that reduce cellular damage from the spinach, and adds in an extra boost of fiber and potassium from the bananas. The Naked Greens is a wonderful, ingredient-filled super powder to add to your smoothie. It includes organic broccoli, organic wheatgrass, organic ashwagandha, and organic ginseng only to name a few. It's also soy, dairy, and gluten-free. Can you say, win-win-win?! Did you know ashwagandha is said to reduce blood sugar, cortisol levels and may help reduce anxiety?! 
Talk about a win in one cup.
Taking care of your mental and physical health with a delicious smoothie made in minutes and easily becomes a part of your go-to morning routine. We're sure you'll be berry glad you tried it.
Blueberry and Banana Smoothie with Spinach
*Makes 3 servings
Ingredients
1 cup coconut water or distilled water
1 cup organic baby spinach
1 cup organic blueberries
1 banana
1 tablespoon almond butter
Directions
1. Combine all ingredients in a blender and blend until smooth. Pour and enjoy.